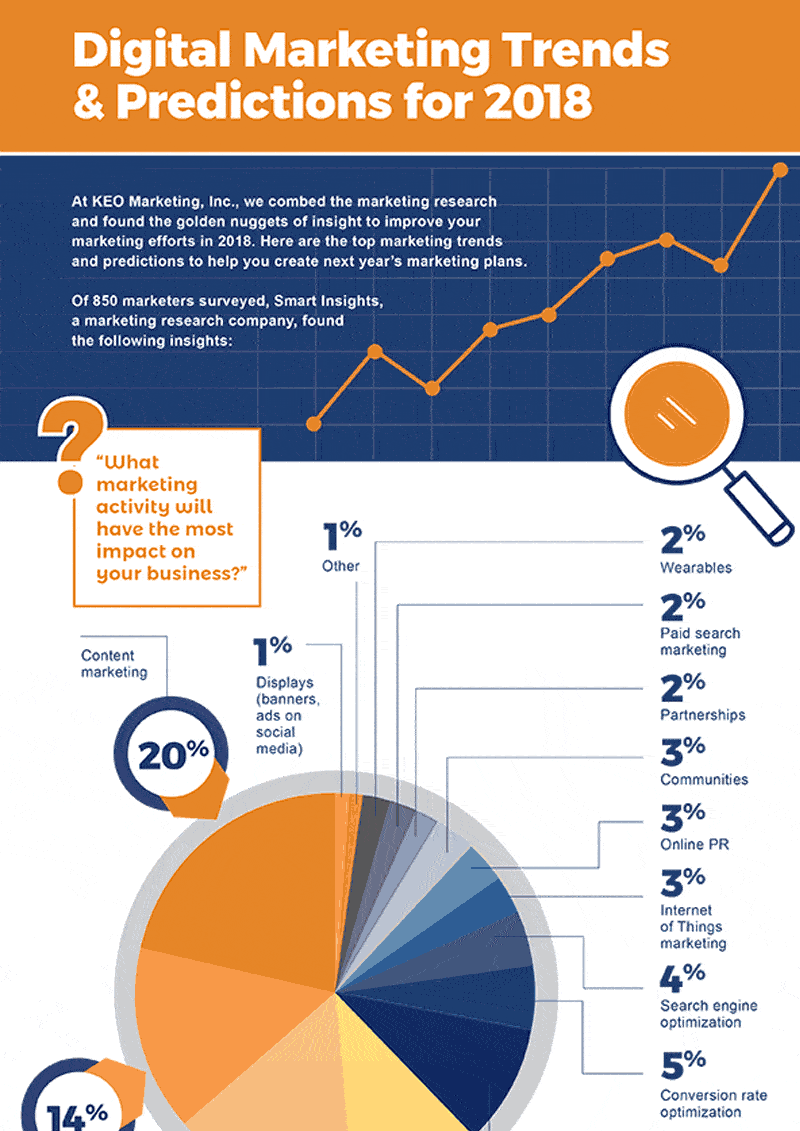 In today's evolving digital marketing environment, you cannot afford to disregard trends and predictions for digital marketing in 2019. You need to know not only what other marketers are planning, but what digital marketing trends are going to expire in 2018.
If your marketing relies on staying ahead of the curve, you need to download "Digital Marketing Trends & Predictions for 2019." KEO Marketing shows you what to look out for in the coming year, and what strategies and techniques you need to leave in 2018.
Download your copy today.