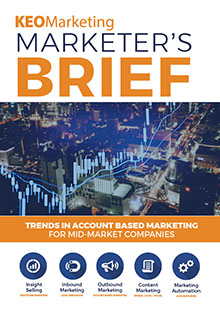 Are your sales and marketing teams aligned and working together to target your most valuable prospects? Are you leveraging automation to make the most of your time and resources?
Our latest guide covers how to jump start your account based marketing campaigns and maximize your return on investment.
If you are ready to accelerate your outbound lead generation results, download a copy of "Trends in Account Based Marketing for Mid-Market Companies" today.