How Google Gets Their Search Results: Infographic
Have you ever wonder exactly how Google displays millions of search results no matter what you search for in less than one second? Well, take a look at this flow chart from PPC Blog showing just how Google works its magic.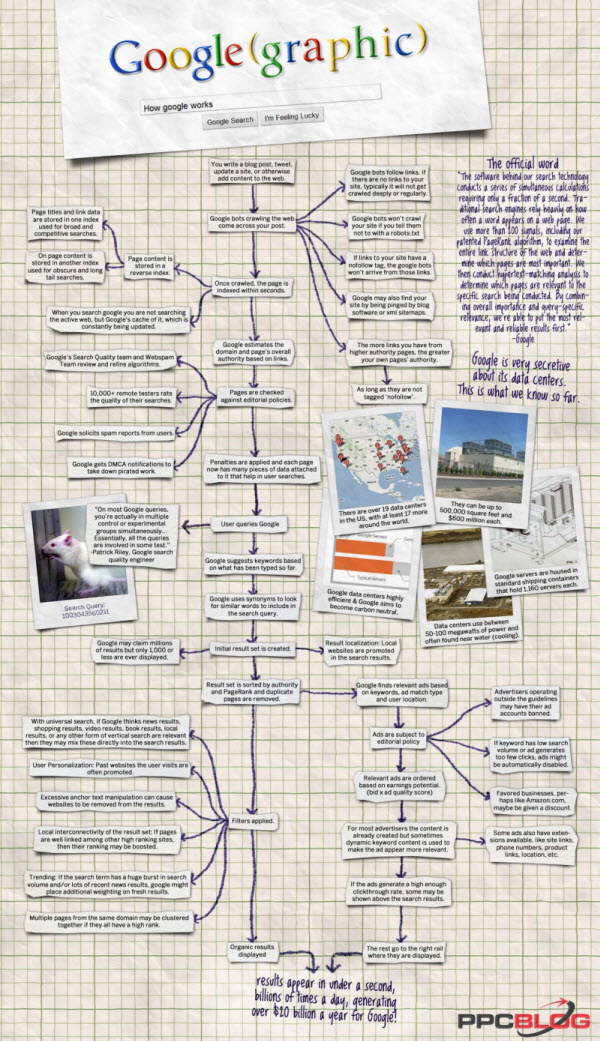 If that isn't clear as mud, contact KEO Marketing today. We eat, sleep and breathe this stuff!