How Google Gets Their Search Results: Infographic
Have you ever wonder exactly how Google displays millions of search results no matter what you search for in less than one second? Well, take a look at this flow chart from PPC Blog showing just how Google works its magic.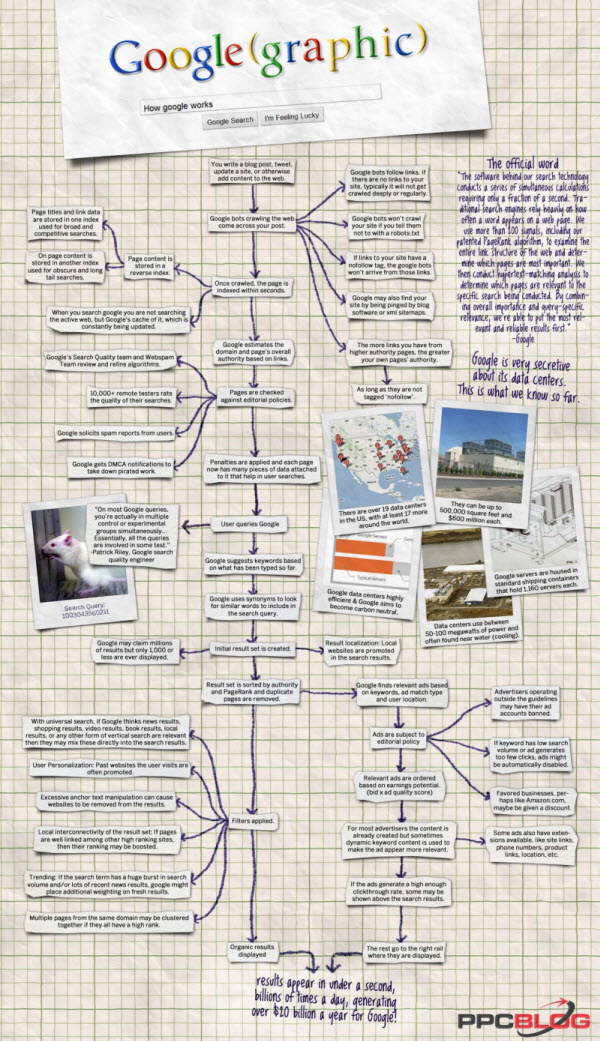 If that isn't clear as mud, contact KEO Marketing today. We eat, sleep and breathe this stuff!
About Sheila Kloefkorn
With more than 20 years of hands on marketing strategy and operations experience, Sheila Kloefkorn is dedicated to developing marketing strategies and plans that help clients succeed. Some of the world's largest brands have depended on Sheila for marketing programs that delivered tangible and substantial results. Specialties: B2B marketing, lead generation, lead nurturing, sales strategy, marketing strategy, competitive marketing strategy, social media, search engine optimization (SEO), search engine marketing (SEM), mobile marketing,, email marketing, website design, marketing plans.
Related posts
All contents copyright © 2017 by KEO Marketing, Inc.